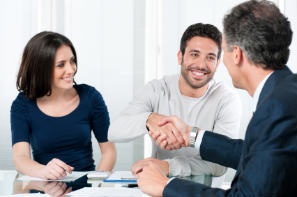 COMPARATIVE MARKET ANALYSIS
For our sellers we offer a written report of recent transactions in the immediate area detailing comparable sales activity, in order to determine a comparable and fair market price for their property. To keep sellers abreast, we periodically update this information to ensure an accurate assessment of the current neighborhood values. For our buyers we offer up-to-date information on neighborhoods and available property that meet their criteria.
FINANCING PROPOSALS
Written proposals such as Buyer Qualifications, Financing Plans, 15-year vs. 30-year Mortgages, Adjustable vs. Fixed Rate Mortgages, Rent vs. Buy, Repurchase Analysis and Amortization Schedules that will help sellers and buyers in the decision-making process.
HOMEOWNER'S TAX WORKSHEET
A detailed and organized method of tracing the basis of a personal residence in order to keep the gain as low as possible. This is especially important if the homeowner is considering the exemption.
MARKET PREPARATION GUIDE
A report designed to help the homeowner maximize the marketing efforts by improving the condition of the home before showings, and knowing what to do when the property is being shown. Feedback is promptly offered to our sellers on the prospects' comments of their home.
HOMEOWNER'S ANALYSIS
We offer a simple and easy-to-understand form that illustrates the tax advantages and the investment potential of home ownership.
RELOCATION PACKAGE
A complete portfolio of information orienting our sellers/buyers about the city to which they are moving, along with an extensive list of city/neighborhood resources regarding services, schools, shopping, transportation, entertainment, and other fields of interest. We have contacts throughout the country for those needing information regarding their forwarding move, and for those relocating to Houston.